It all begins with a great teaching staff!
We feel very fortunate to have put together such an outstanding team. We pride ourselves in our highly qualified dance educators for all levels of study. Our teaching staff continues their education by attending seminars and workshops on a regular basis as to provide our students with the utmost professional dance education and sense of confidence and achievement.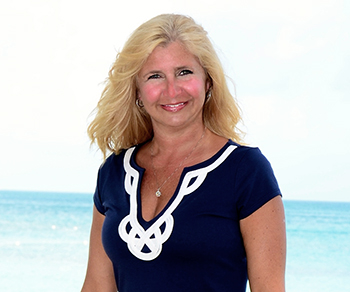 Ms. Kim Semmel: Owner/Artistic Director
For over 31 years, the Dance with Kim studio has been growing with the distinctive energy and spirit of its dancers, teachers and staff. An award-winning choreographer, Ms. Kim's greatest passion is working in the classroom and building an organization which promotes kindness, teamwork and unity. She hopes that each dancer walks away from their experience at DWK with confidence, self-esteem, memories and most importantly friendship. She has done speaking engagements for fellow dance teachers and business owners and was featured in Dance Life Teacher Magazine about marriage and running a successful dance studio. Ms. Kim continues to further her education in business and dance by attending various certification programs and seminars. She recently completed certifications in progressing ballet technique under the direction Marie Walton, Acrobatic arts under the direction of Mandy Yipp and the International Ballet Barre & fitness association. She attends the Dance Teacher summit in NYC regularly. She is certified through Dance Masters of America. Ms. Kim hopes to keep the dance program at DWK always progressive, innovative and enriching for all students. Ms. Kim resides in Palmerton with her husband Mike and fur babies Odin & Freyja. Their son Dan is a graduate of Millersville University and their daughter Brittany is a graduate of the University of The Arts.
FACULTY
Mr. Mike Semmel – Chief Financial/Office Manager
Miss Brittany Semmel – Assistant Artistic Director
Ms. Tara Wentz – Tap, Jazz, Musical Theater & Hip Hop
Ms. Madeline Ligenza – Ballet & Pointe
Ms. Lynai Miller – Instructor
Ms. Krysti Klotz – Contemporary, Hip Hop, Tap & Jazz
Miss Krista Miller – Ballet, Tap & Jazz
Ms. Jennifer Behan – Pilates
Ms. Sue Borger – Front Desk
TEACHER HELPERS!
The Dance With Kim LLC teacher program is made up of a valuable group of students with years of dance training. Ms. Kim chooses these special students for their leadership qualities and their spirit and love for dance.
EMPLOYMENT OPPORTUNITY
Seeking
Technically qualified individuals with appropriate teaching experience.
Motivated and able to inspire a class room.
Serve as exceptional roll models.
Mentors for a diverse student body.
In a cover letter, please provide the subjects, styles, age range & levels in which you are able to teach
Please send resume and references to misskim@ptd.net
Attn: Kim Semmel
Dance with Kim School of Performing Arts LLC
248 South Fourth Street
Lehighton PA 18235