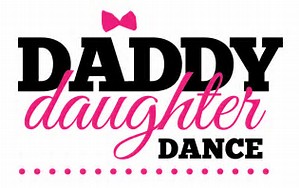 The Daddy/Daughter dance is a wonderful opportunity for Dad to spend quality time with their daughter. Together they will learn a dance that they will perform during the June showcase. This dance is a challenge to manage from an administrative standpoint. It is very important that participants are always aware of their responsibilities.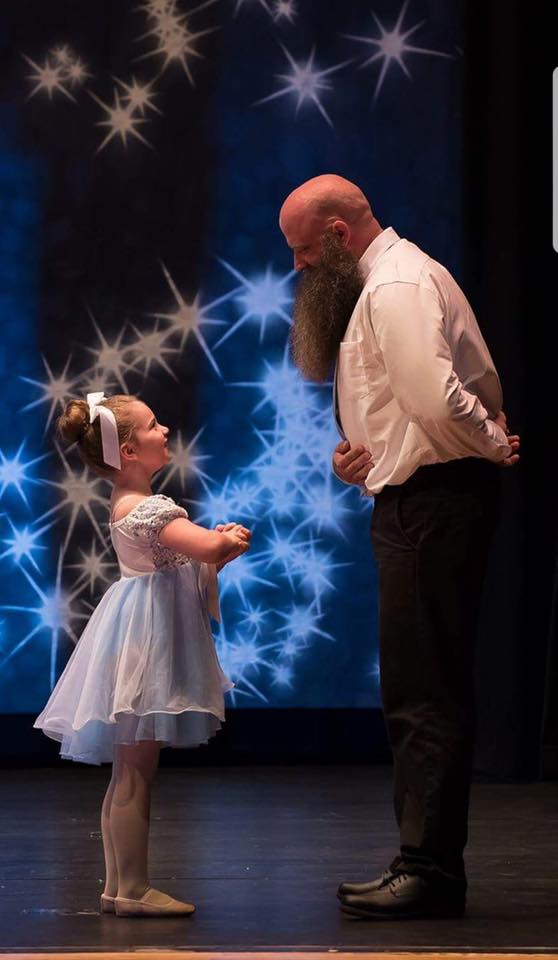 SHOWCASE ATTIRE
DAUGHTERS: A costume will be ordered!
DADS: Black dress pants, black dress shoe, & daddy/daughter tie.
Please read the following information very carefully before committing to the Daddy/Daughter Dance 2018.
The non-refundable fee to participate is $99 (includes all rehearsals, dress rehearsal, dad's tie and dancers costume!) Any additional sibling would be an additional $65 an additional couple is $99.  Moms, make sure dad actually knows about the dance, rehearsal dates and times and is fully committed before signing up.  You will receive a notice from signup genius.
On Sign Up Genius you can sign up and make your payment to reserve your spot. The deadline to sign up is October 26th. Why do we need to sign up so early and why a deadline? We need to order the costumes in a timely manner to have them for our performance dates.
The Daddy/Daughter dance is great fun but it also involves lifting your daughter, challenging choreography and several hours of rehearsals. If you have back problems or other physical conditions that prohibit you from lifting the weight of your daughter, please contact us before you sign up for the Daddy/Daughter dance.
There is a minimum of 7 rehearsals on the following (tentative) dates. 12:00pm to 2:00pm. January 7 & 21, February 4 & 11, March 18, April 15, (studio rehearsal and Cancer Telethon performance) June 2, Dress rehearsal – June 3, 31st Annual Dance showcase "Be The Change"
We try our best not to change the rehearsal schedule, but this is "showbiz" and circumstances beyond our control sometimes cause schedule changes. If the schedule is altered, we will provide at least 24 hours notice.
We will communicate with Daddy/Daughter participants via email only. If you do not have email or if you never check your email, please do not register for the Daddy/Daughter dance.
The Daddy/Daughter dance is an experience that will last a lifetime and spending time at rehearsal and working through difficult situations with your daughter is as significant as performing the actual dance. Try to remember this important fact when you feel confused, frustrated and tired so this can be the best experience possible.
Dads must know and memorize the following information in order to be placed in the correct cast. This information will be given to you on or before your first rehearsal:
What showcase is your daughter in?
What day is the showcase? SUNDAY
What date is the showcase? June 3, 2018
What time is the showcase? 1:00 or 4:00 Am I in both?
Where is the showcase (physical location)? Lehighton Area High School 1 Indian Lane. Entrance from 9th street.
What is the name of the dance that your daughter is performing in her regular weekly class?
Rehearsal attendance is very important!
Please let us know if you have any questions! We hope to see you there!