Their Future is our passion…
I want you to join me for a very exciting season of dance. You can count on inspiring and educational dance classes here at Dance with Kim School of Performing Arts LLC in Lehighton PA! DWK is like no other! Our professional faculty and staff are dedicated to helping you make your dance class the highlight of your week. Our staff is what makes us great! We all love children and we love to teach.
Our beautiful, large, state of the art studios are designed with hardwood sprung floors, full mirrored walls, ballet barres and sophisticated sound systems. The comfortable, clean, user-friendly waiting rooms make the time you spend at our studio pleasant both on and off the dance floor. For your convenience Britt's Boutique is located in our front lobby. You can purchase all of your dance wear needs without leaving the building. We are equipped with everything you need to make your experience what you expect, exceptional!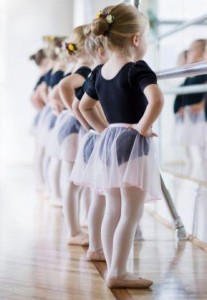 Professional and Friendly
You have come to the right place! We love what we do and care about everyone who walks through our door. DWK believes in a dance education that inspires people to be the best that they can be. Here at DWK your child will experience a physical activity that will inspire dedication, teamwork and discipline, as well as other qualities that will last long after their dance class is over. The benefits spent at the DWK studio are endless.
On behalf of the faculty and administration of Dance with Kim School of Performing Arts LLC, we sincerely hope you make dancing a part of your life. Come and see old friends and meet new ones at DWK. We are saving a place for you.